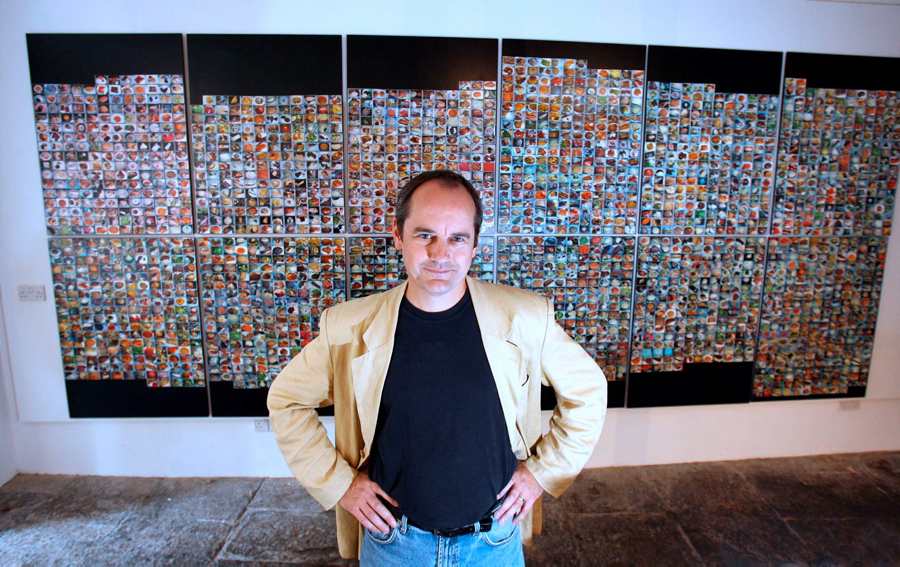 In 2005 I photographed everything I ate. Everything. So, a biscuit with coffee, a roast dinner, a handful of peanuts… the lot. On planes, trains, at official dinners, everywhere.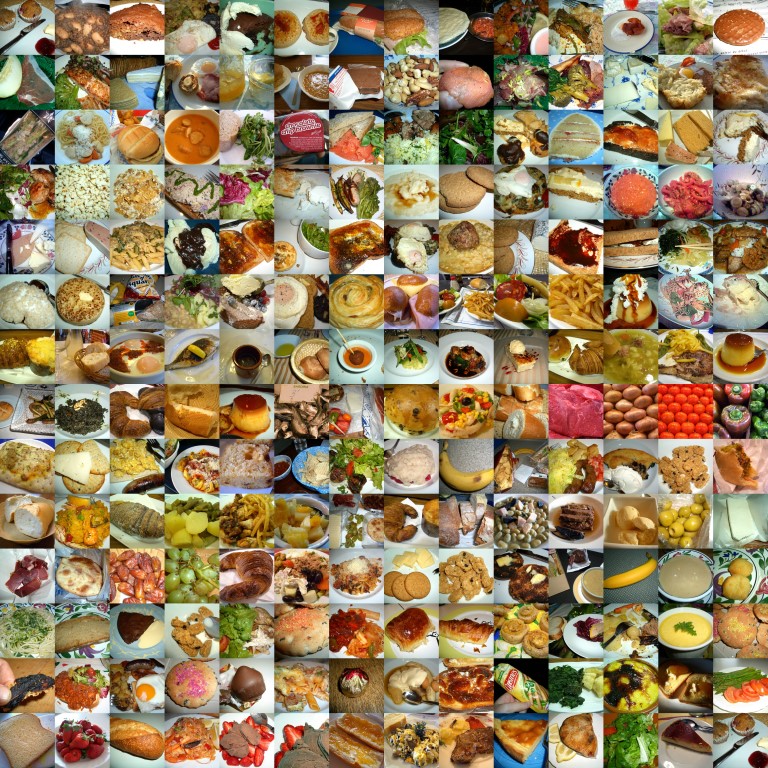 At the end of the year I had over 2,500 pictures with only a vague idea of what to do with them. A book? A video installation? I got talking to a local gallery owner and I decided on a simple collage that displayed every single photograph, set over twelve panels. I spent a month gluing photographs to the panels, finishing them with several coats of varnish. The piece, which I called "2005", was hung in August 2006 in Bradford on Avon and attracted national media attention, mostly because I lost weight doing the project. Later that year it was exhibited in Selfridges in Manchester as part of the Manchester Food and Drink Festival.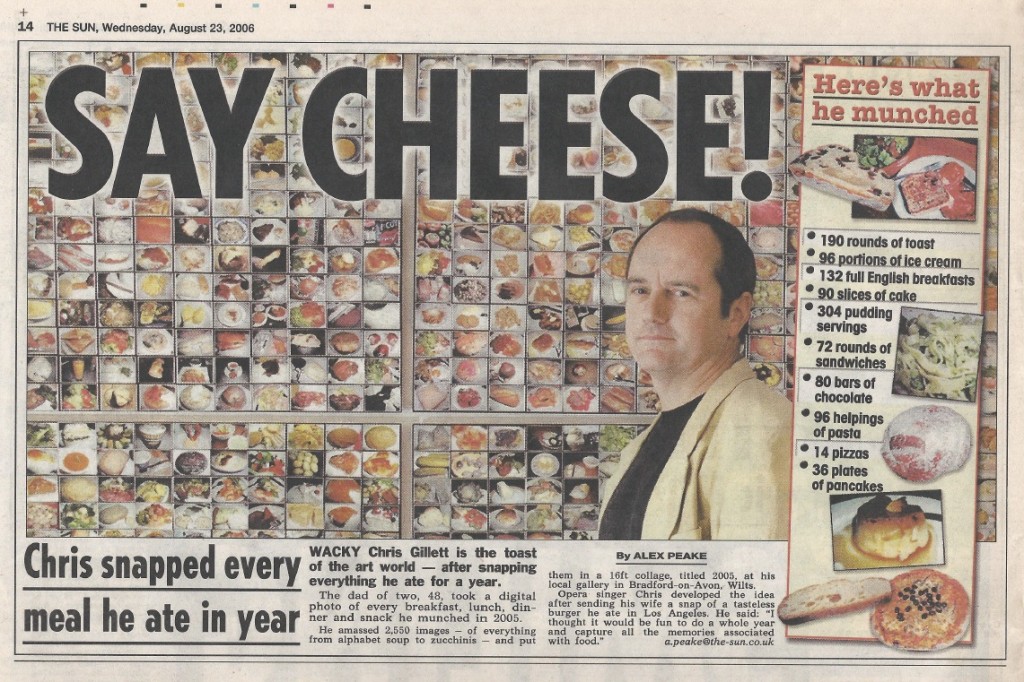 (click to enlarge)
There was talk of a book, but it never came to anything.
Here is an interview I did on BBC Breakfast:

I was featured at the end of the year in Ripley's Believe it or not!