Christopher used to write for Private Eye and has written for The Observer, Under The Influence, BBC Music Magazine, Opera and Choir & Organ as well as a fortnightly column for Sinfini and a monthly column for Opernwelt.
Books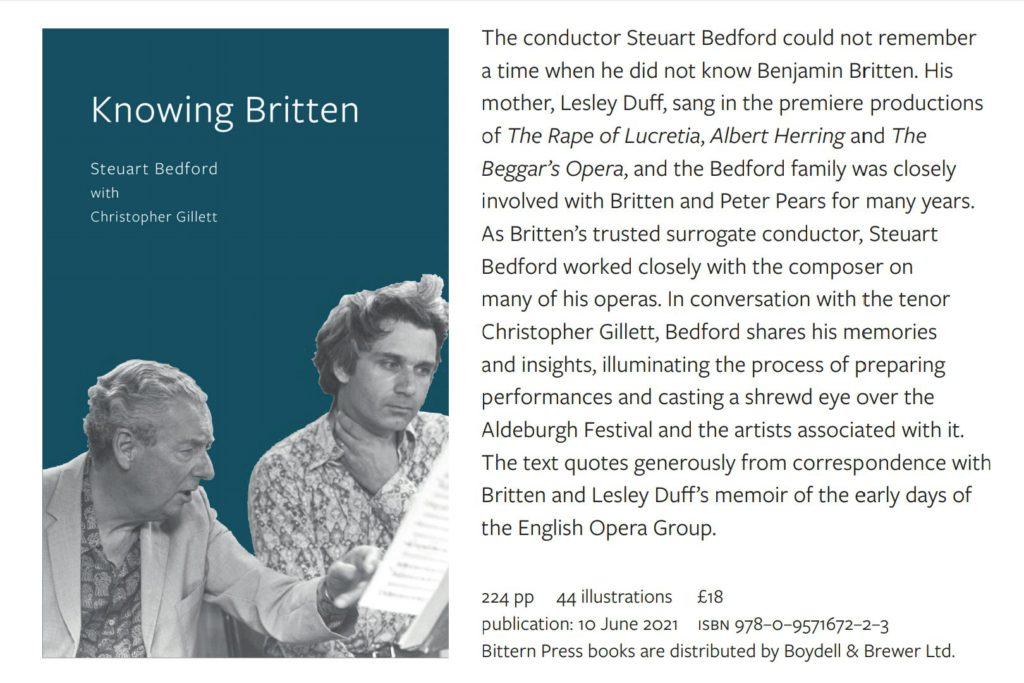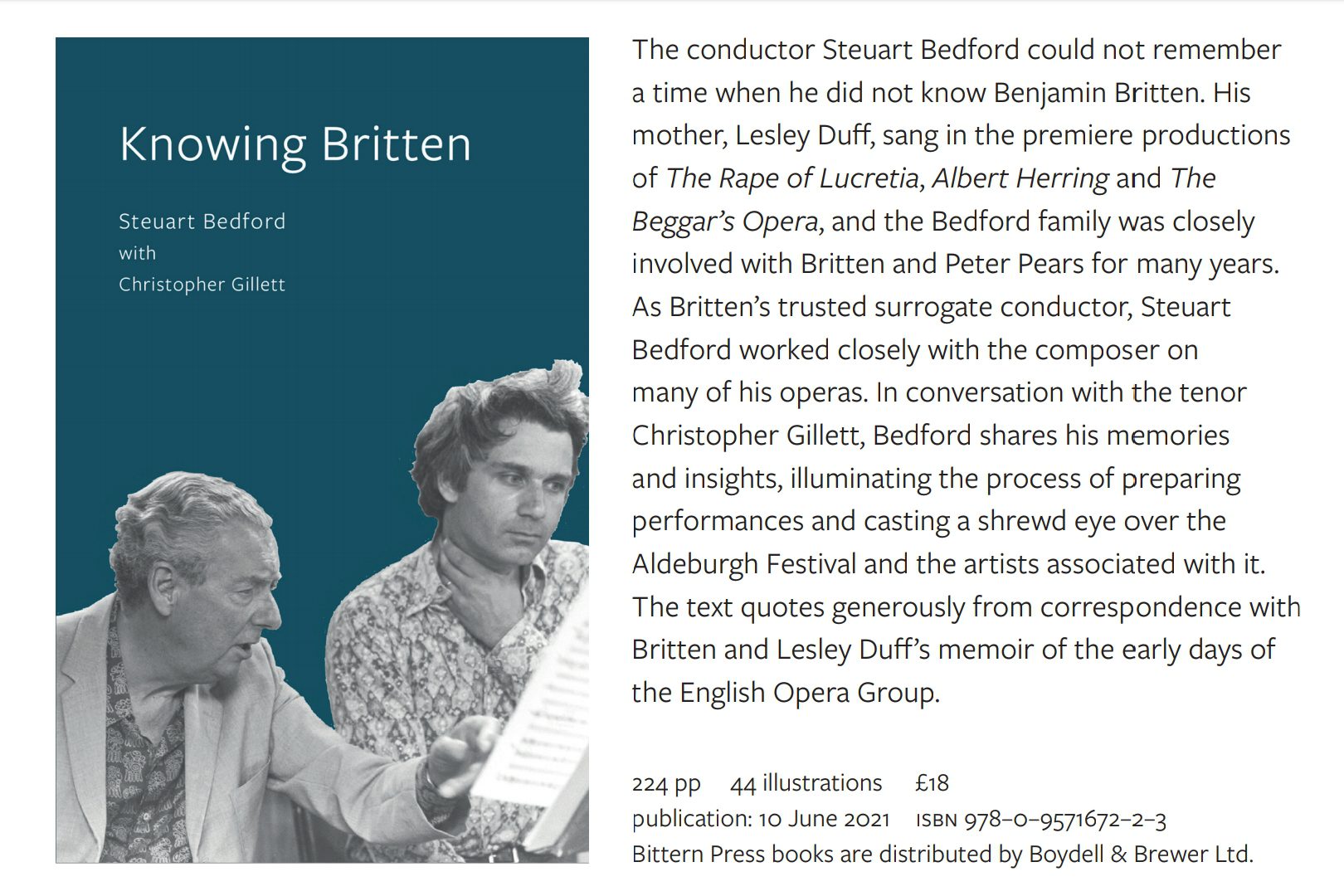 He has published three books about the realities of life as a professional opera singer. First came Who's My Bottom? in 2011, and Scraping The Bottom was released in 2013. The third, Bottom Feeder, was published in 2019, and all three books are available in one volume: The Bumper Book of Bottoms. Another short book, Lexibography has very little to do with opera. Find out more here.
He is one of the contributors to Linda Kitchen's book Opera Lives.
In a new departure, he was asked by Steuart Bedford to co-write his memoir, which was finished just before the conductor's death in 2021. Knowing Britten is published by Bittern Press, and was awarded BOOK OF THE YEAR in the Presto Music Awards 2021.
Articles
Articles by Christopher can be found on this page, when they are available online.
Saddo Abroad
Christopher's blog, started in 2010. Mostly old posts, but any new material will appear here.