In the autumn of 2023, Christopher directed his own version of Mozart's Der Schauspieldirektor, starring Sir Thomas Allen, for Opera Zuid.
2023 sees a return to the Grange Festival, in The Queen of Spades, and to the Enescu Festival in Bucharest, for Billy Budd.
In 2022, Christopher gave his last performances of Flute in A Midsummer Night's Dream in a fifteen city tour of Holland with Opera Zuid. He returns to Opera Zuid in 2023 as a director. More information here. He also appeared in a double-bill for IF opera, and at West Green House Opera in High Society.
In 2021, Christopher appeared as Oswald in Shakespeare's King Lear at the Grange Festival, alongside Sir John Tomlinson and Sir Thomas Allen, directed by Keith Warner. And a few months later, at the Rome Opera, he sang the Soothsayer in a new opera based on Shakespeare's Julius Caesar, by Giorgio Battistelli, directed by Robert Carsen and conducted by Danielle Gatti.
Everything was cancelled in 2020, the only performance being of a new work by Arthur Keegan-Bole, commissioned by Wild Plum Arts – Jeofffy, which has since been recorded for CD.
2019 was a busy year: Henry in the world premiere of Mark Grey's Frankenstein at La Monnaie, Brussels, swiftly followed by Billy Budd at the Royal Opera, Covent Garden (Deborah Warner's production from Madrid), then Bardolfo in Falstaff, directed by Christopher Luscombe, at the Grange Festival. In November, he sang Beadle Bamford in Sweeney Todd at Bergen Opera, also directed by Christopher Luscombe.
In September 2018 he appeared for Dutch National Opera in their farewell to Pierre Audi, with whom Christopher has worked on ten productions since 1990. Christopher conceived, wrote and performed a sketch called The Rehearsal.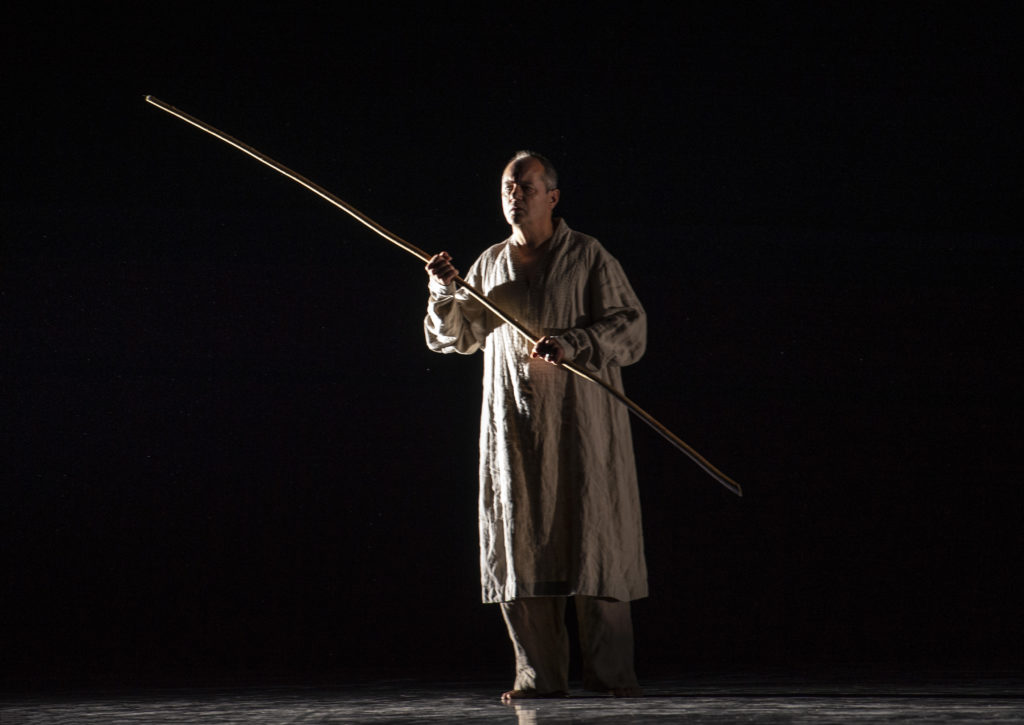 In 2017 he was back at Teatro Real, Madrid to sing Red Whiskers in a new production of Billy Budd by Deborah Warner, conductor Ivor Bolton. He briefly reprised the role when he jumped in at Rome Opera for their first night of the production in May 2018, between performances of Eugene Onegin for Scottish Opera.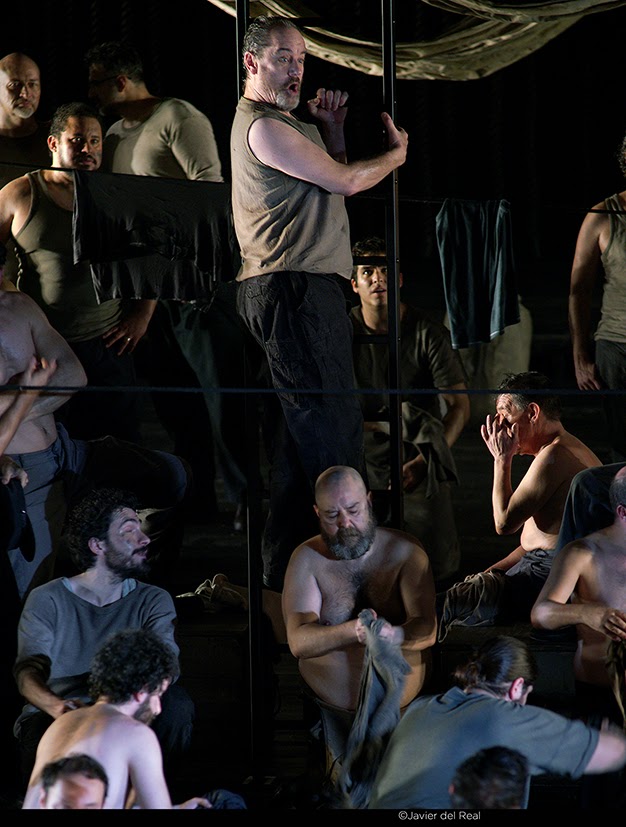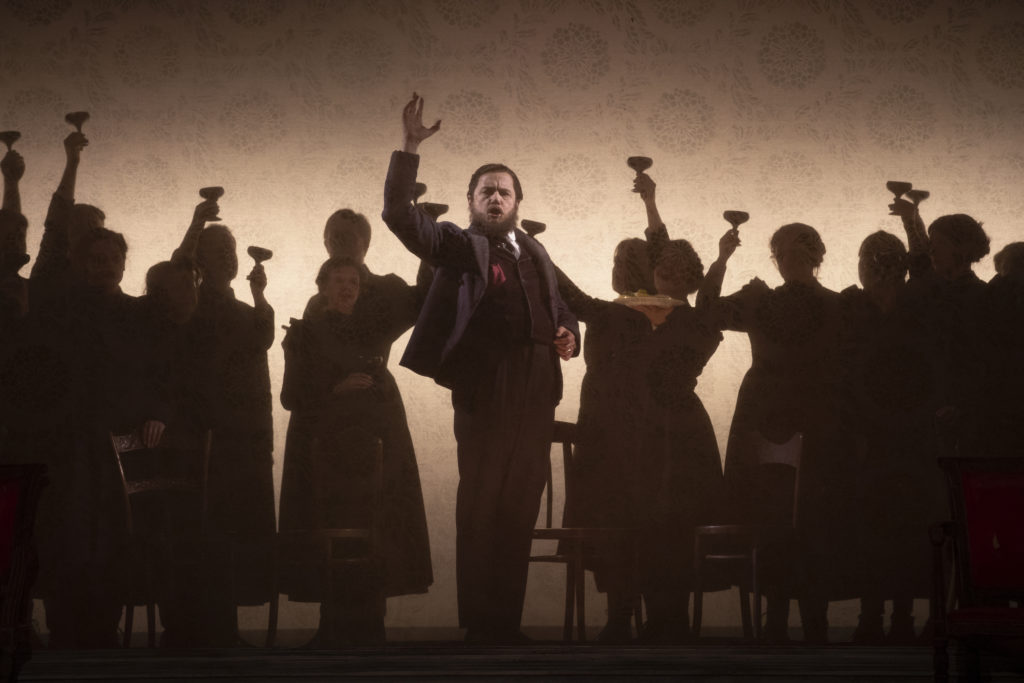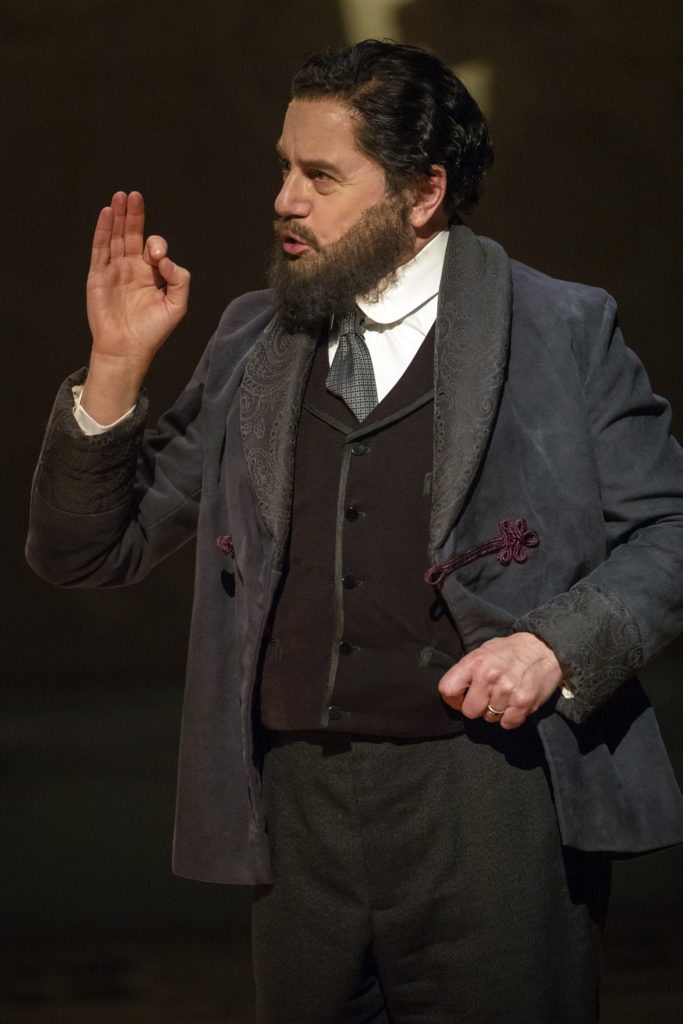 In 2016 he sang Beadle Bamford in Sweeney Todd at La Monnaie, Brussels, A Midsummer Night's Dream in Beijing, and the world premiere of a song cycle by Alexander Goehr with the Ensemble Modern at the Wigmore Hall and Frankfurt's Alte Oper.
In 2015 he returned to Aix-en-Provence for A Midsummer Night's Dream and to Belfast for Turandot.
In 2014 Christopher returned to Glyndebourne for the first time in many years, to sing Valzacchi in Richard Jones's new production of Der Rosenkavalier, Robin Ticciati conducting.
In autumn 2013 Christopher performed another world premiere – The Harlot's Progress by Iain Bell (with a libretto by Peter Ackroyd) – in Vienna's Theater an der Wien, with Diana Damrau and Nathan Gunn.